Listings for Cemeteries & Crematoriums

Venues4Funerals has been designed to assist you in locating all funeral related venues and lists every cemetery and crematorium in England. Simply enter your post code or town into the Find a Venue search box opposite and all cemeteries witihin a specified distance will be listed.
Welcome to Aylesbury Vale Crematorium A new crematorium for Aylesbury Vale, built to the highest standard and in sympathy with the surrounding countr
In the summer of 2018 we opened the Flintshire Memorial Park and Crematorium which will offer cremation facilities and a Garden of Remembrance for cre
Welcome to Gedling Crematorium Beautifully situated overlooking the glorious countryside that surrounds Nottingham, Gedling crematorium provides a na
In the heart of the countryside, serving Essex, Cambridgeshire and Herts, Cam Valley provides a natural place for families to hold the dignified servi
NEW CREMATORIUM IN TRENT VALLEY FOR THE BEST VENUES CLOSEST TO THE CREMATORIUM VISIT WWW.VENUES4FUNERALS.COM When contacting the venue always me
In the heart of the Hampshire countryside, Test Valley Crematorium provides a natural place for families to hold the dignified service of their choice
The extensive refurbishment has seen a full modernisation of the building which has been completely re-wired and boasts a new heating system as well a
Thames View Crematorium and Cemetery was built by the London Cremation Company plc and opened on 9th January 2017. The 27-acre Memorial Park includ
A funeral is a difficult time, at the Chapel we believe in celebrating life rather than just marking the passing of a life. Traditionally the Funeral
Parc Gwyn Crematorium was opened in 1968 in response to public demand. Since that date over 40,000 cremations have been carried out here. Most people
Serving communities in Hertfordshire and Essex this much needed crematorium provides a peaceful and serene setting for any funeral. The crematorium
At Vale Royal Crematorium we have a comfortable and modern chapel, furnished in oak. Bespoke music and lighting systems have been fitted and the ch
Find A Funeral Wake Venue
List Your Venue Here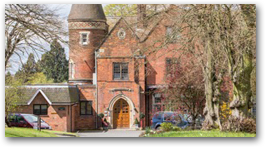 GET STARTED
If you feel your venue is ideal for holding funeral receptions register here.