Listings for Receptions / Wakes / Funeral Teas

Arranging a Funeral Tea & Reception
After the funeral or cremation it is a nice gesture to host a reception/wake for family and friends, the event can be as simple or fancy as you like, it is completely your choice. These events are often arranged at short notice and there are several options to think about. Firstly, consider the number of people you wish to invite, as this will provide the size of venue required. Will you require catering, bar or accommodation for relatives travelling a long way? Venues4Funerals in an instant can provide a venue that matches all your requirements, and have the staff and facilities to ensure a relaxed and dignified time for you and your guests attending the event. Always ask either the funeral director, a family member or friend to make an announcement letting people know where and when the event is taking place.
Funerals are now less rigid and becoming more personalised, and you may wish to bring a favourite CD of the deceased or a memorial DVD to play in the background. An open microphone session is also popular where loved ones can share memories or simply say a few words. The event is a send off for someone very close to you, and you can include whatever feels right for you and your family.
We understand that saying goodbye to a loved one can be an incredibly difficult time, let us support you and help plan your Funeral Wake so you can re
Set in a beautiful converted stately home, Pendley Manor Hotel offers a private and comfortable venue at this most difficult time. We understand th
Funeral Receptions, Wakes and Celebrations of Life Dedicated to providing you with a sympathetic and respectful atmosphere. Set against the pict
At Highfield Hall we understand how difficult it is losing a loved one and we do our very best to support you during a difficult time. We are a very t
Located in the Worcestershire countryside just a short drive from the Worcester crematorium, the unique Chateau Impney Hotel is the ideal venue for a
Located next to the Holy Trinity church and just two miles from the Cam Valley crematorium, the Queens Head in Littlebury, Saffron Walden, is a 15th c
Located just a few miles from the Breakspear crematorium the Grim's Dyke golf club is the ideal venue for a funeral wake or reception with excellent s
Located just a few minutes from Wyre Forest crematorium and a short drive from Worcester crematorium Ombersley Golf Club offers the perfect venue for
The Grange Club is one of the most historic sports clubs in Edinburgh, if not Scotland. Located on the edge of Inverleith Park, The Grange Club has op
The Queens hotel & Spa is one of the foremost and best loved Hotel in Bournemouth and has represented the ultimate in Bournemouth luxury and facil
Located just over 2 miles from the Forest Park crematorium Woolston Manor with it's friendly and welcoming atmosphere is the ideal venue to hold a fun
Funerals are the celebration and remembrance of Life. During this difficult time of loss, our team at Clayton Hotel Chiswick are here to help and a
Find A Funeral Wake Venue
List Your Venue Here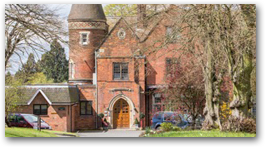 GET STARTED
If you feel your venue is ideal for holding funeral receptions register here.