Listings for Receptions / Wakes / Funeral Teas

Arranging a Funeral Tea & Reception
After the funeral or cremation it is a nice gesture to host a reception/wake for family and friends, the event can be as simple or fancy as you like, it is completely your choice. These events are often arranged at short notice and there are several options to think about. Firstly, consider the number of people you wish to invite, as this will provide the size of venue required. Will you require catering, bar or accommodation for relatives travelling a long way? Venues4Funerals in an instant can provide a venue that matches all your requirements, and have the staff and facilities to ensure a relaxed and dignified time for you and your guests attending the event. Always ask either the funeral director, a family member or friend to make an announcement letting people know where and when the event is taking place.
Funerals are now less rigid and becoming more personalised, and you may wish to bring a favourite CD of the deceased or a memorial DVD to play in the background. An open microphone session is also popular where loved ones can share memories or simply say a few words. The event is a send off for someone very close to you, and you can include whatever feels right for you and your family.
The Ridgeway Centre will offer you a warm and empathetic environment to host the celebration of your loved one. We are aware of the difficult journey
Located just minutes up the road from the Earlham Crematorium and cemetery, Mr Pickwick's is a warm welcoming establishment in which to host the celeb
Located just a few miles from the Surrey and Sussex crematorium in Crawley, the recently refurbished Cowdray Arms with it's stunning interior and welc
Funeral Buffets and Afternoon Teas near Eltham and Hither Green crematoriums. Located just two miles from the Eltham & Hither Green crematorium
Welcome to Silchester Farm Gently nestled amongst beautiful rolling Hampshire countryside, in the historic village of Roman Silchester, our family
So many times we hear the expression, " well we wanted to give them a good send off". Sad as these occasions are, the County Club team will do their b
The peaceful and calm setting of the DoubleTree by Hilton Reading M4, J10 lends itself well for a bereavement reception. The hotel location is easily
Norton Park offers tranquil surroundings set in 54 acres of rolling countryside. Whether you are looking for a small intimate affair or a larger space
Funeral teas and buffets near Hawkinge crematorium, Folkestone. Located just a short drive from the Hawkinge crematorium, the Royal Norfolk Hotel w
History and heritage meet modern magnificence at the Manor Farm Barn - a stunning place to enjoy fine food and drink in Southfleet. Located just a few
Celebrate the life of your loved one We offer a tranquil venue for private, unobtrusive funeral receptions, memorial gatherings and wakes. We un
Arranging an after-funeral reception or wake can add to the stress of losing a loved one. At Old Gravesendians Sports Association our experienced and
Find A Funeral Wake Venue
List Your Venue Here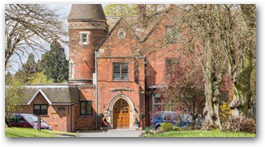 GET STARTED
If you feel your venue is ideal for holding funeral receptions register here.