Listings for Receptions / Wakes / Funeral Teas

Arranging a Funeral Tea & Reception
After the funeral or cremation it is a nice gesture to host a reception/wake for family and friends, the event can be as simple or fancy as you like, it is completely your choice. These events are often arranged at short notice and there are several options to think about. Firstly, consider the number of people you wish to invite, as this will provide the size of venue required. Will you require catering, bar or accommodation for relatives travelling a long way? Venues4Funerals in an instant can provide a venue that matches all your requirements, and have the staff and facilities to ensure a relaxed and dignified time for you and your guests attending the event. Always ask either the funeral director, a family member or friend to make an announcement letting people know where and when the event is taking place.
Funerals are now less rigid and becoming more personalised, and you may wish to bring a favourite CD of the deceased or a memorial DVD to play in the background. An open microphone session is also popular where loved ones can share memories or simply say a few words. The event is a send off for someone very close to you, and you can include whatever feels right for you and your family.
Losing your loved one can be a difficult time and planning a wake for a funeral can be overwhelming, but we are here to provide an excellent range of
Highly recommended funeral reception venue near Coventry crematorium We understand how stressful organising the funeral of a loved one can be. Once
At Holiday Inn Gloucester - Cheltenham we offer a caring and professional service and are here to assist you when you have lost a loved one, we unders
Funeral Wakes near the Chilterns and West Herts crematoriums Coming to terms with the loss of a loved one is an emotional time and often you have t
Highly recommended venue with private rooms to suit both small and larger gatherings near the crematorium and local cemeteries in Canterbury. We of
We have over 35 years experience catering for post funeral receptions. Ideally located just a few hundred yards up the road from Thornhill Crematorium
Nestled in the centre of Royal Tunbridge Wells, Hotel du Vin is the perfect venue to celebrate the life of your loved one with family and friends.
Here at The Kings Head, we understand the importance of making sure saying goodbye to your loved one is done with care and support. That's why we take
Highly recommended venue for funeral receptions and wakes near the South Essex crematorium. The Vertigo Lounge situated in the centre of Hornchurch
Highly recommended funeral teas and buffets near Huddersfield crematorium. Here at The White Swan we understand losing somebody you love can be a t
Highly recommended venue for funeral teas and buffets in Southampton. Central Hall is located in the heart of Southampton with good transport links
Dating back to circa 1524 and listed in the Domesday book, the Albright Hussey Manor Hotel encompasses a wealth of history whilst offering the highest
Find A Funeral Wake Venue
List Your Venue Here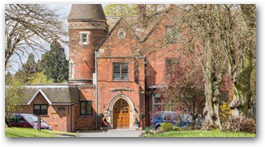 GET STARTED
If you feel your venue is ideal for holding funeral receptions register here.