Listings for Receptions / Wakes / Funeral Teas

Arranging a Funeral Tea & Reception
After the funeral or cremation it is a nice gesture to host a reception/wake for family and friends, the event can be as simple or fancy as you like, it is completely your choice. These events are often arranged at short notice and there are several options to think about. Firstly, consider the number of people you wish to invite, as this will provide the size of venue required. Will you require catering, bar or accommodation for relatives travelling a long way? Venues4Funerals in an instant can provide a venue that matches all your requirements, and have the staff and facilities to ensure a relaxed and dignified time for you and your guests attending the event. Always ask either the funeral director, a family member or friend to make an announcement letting people know where and when the event is taking place.
Funerals are now less rigid and becoming more personalised, and you may wish to bring a favourite CD of the deceased or a memorial DVD to play in the background. An open microphone session is also popular where loved ones can share memories or simply say a few words. The event is a send off for someone very close to you, and you can include whatever feels right for you and your family.
Funerals are one of the most difficult times of our lives and the team at the Charnwood Regency aim to ease the burden and stress of organising the wa
Vermilion is Manchester's most glamorous banqueting emporium with six luxuriously designed spaces, all individually designed to accommodate every dema
'Organising a wake for a loved one is difficult and we know that nothing can truly help with the pain of your loss. However, we will do our best to he
Located close to both Stockton on Tees and Teeside crematoriums the River Tees Water Sports Centre is the ideal venue for post funeral receptions and
St Giles Heathrow is conveniently located just a 5 minutes drive from South West Middlesex crematorium on Hounslow Road. With 408 large bedrooms, I
Eastington Park would like to offer you our condolences and assistance in planning a beautiful celebration for the life of your loved one. To help rel
At Number 47 we appreciate what a difficult time it can be losing a loved one. We offer the ideal venue for you to meet with friends and relatives aft
Funeral Gatherings & Celebrations of Life A personal service in peaceful surroundings The serene surroundings of Deer Park Hall offer a great
A charming 18th century oak-beamed pub, located on the edge of Wimbledon Common, The Fox and Grapes has a beautiful interior and welcoming ambience ma
The Malt House lies in a charming cobbled square in Fulham, London. Its relaxed and stylish interior, lovely patio garden and welcoming ambience make
The Victoria is a really special neighbourhood pub with a cosy, traditional bar area alongside a light an airy conservatory, with access to a beautifu
Wethele Manor offers a beautiful, quiet, secluded, and exclusive location for you to come with your family and friends to celebrate the life of your l
Find A Funeral Wake Venue
List Your Venue Here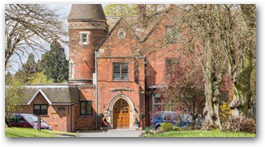 GET STARTED
If you feel your venue is ideal for holding funeral receptions register here.