Listings for Receptions / Wakes / Funeral Teas

Arranging a Funeral Tea & Reception
After the funeral or cremation it is a nice gesture to host a reception/wake for family and friends, the event can be as simple or fancy as you like, it is completely your choice. These events are often arranged at short notice and there are several options to think about. Firstly, consider the number of people you wish to invite, as this will provide the size of venue required. Will you require catering, bar or accommodation for relatives travelling a long way? Venues4Funerals in an instant can provide a venue that matches all your requirements, and have the staff and facilities to ensure a relaxed and dignified time for you and your guests attending the event. Always ask either the funeral director, a family member or friend to make an announcement letting people know where and when the event is taking place.
Funerals are now less rigid and becoming more personalised, and you may wish to bring a favourite CD of the deceased or a memorial DVD to play in the background. An open microphone session is also popular where loved ones can share memories or simply say a few words. The event is a send off for someone very close to you, and you can include whatever feels right for you and your family.
Thank you for considering Cento Uno, 101 Maple Road, Surbiton as an intimate and beautiful venue to celebrate the life of a loved one. We are avail
Thank you for considering One One Four as an intimate, beautiful and stylish venue to celebrate the life of a loved one. We are available to prepar
Thank you for considering Bury Court as an intimate countryside venue to celebrate the life of a loved one. Bury Court lies on the borders of the S
Thank you for considering NO 97 Maple Road as an intimate and stylish venue to celebrate the life of a loved one. We are available to prepare a bea
DUSK venue located a short distance from the Bentley crematorium is set amidst the stunning grounds of the Bentley Golf Course, our exclusive event su
The Bardswell Club located in central Brentwood has provided meeting space and entertainment facilities for the community since 1928. It is in Brentwo
Mount Avenue Banqueting Suite is a family run business within 15 minutes' drive from Bentley Crematorium and 1 minutes' walk from Shenfield Station.
The Marygreen Manor Hotel effortlessly combines its historic 16th Century home with modern, efficient style and service. The main building is burst
The Gamlingay Eco Hub is a Community Hub which offers the perfect place for family and friends to come together to share memories and mark the passing
Set at the heart of the beautiful 12,000 acre Goodwood Estate, The Goodwood Hotel offers a variety of flexible spaces which caters from 30 to 130 gues
Set in the heart of Beckenham, Venue 28 is a beautiful Grade II listed building recently sensitively renovated and combines the external grandeur of a
'Novotel Edinburgh Park is ideally situated with excellent transport links ideal for your guests whether they are travelling by car, train or plane.
Find A Funeral Wake Venue
List Your Venue Here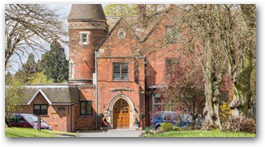 GET STARTED
If you feel your venue is ideal for holding funeral receptions register here.